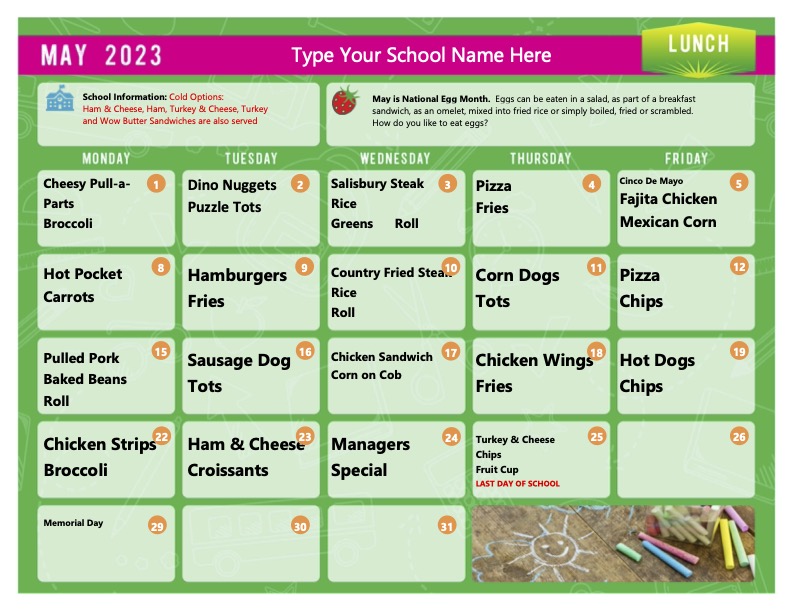 To access our learner's online lunch account through Titan School Solutions, please click here.
Café Prices
The café prices for the 2022-2023 school year are as follows:
Breakfast: $2.00 (Includes two items and a regular drink)
Lunch: Pike Road Elementary School: $3.75
Your school café offers a variety of snack and beverage options, available for purchase during the meal periods. These items are not included, as part of the regular breakfast or lunch meal, therefore a learner must have funds available to purchase these items.
Extra Condiments: $0.50 each
Snacks (chips, cookies, etc.): $0.50-$2.00
Premium Sides: $2.00-$3.00
Beverages: $1.00-$3.00
Chick-Fil-A Sandwich: $5.50
8" Papa John's Pizza: $5.00